10 Reasons to Invest in ITC – Depth Analysis
Hey everyone, let's discuss about the opportunity that ITC share is giving to us. Here, I'm gonna share 10 Reasons why you should invest on ITC. So, lets begin –
Below is the main point about ITC, who can invest on ITC ? How much return We expect from ITC ? And in How much Time it can Fold our Money ?
Invest for more than 5 years and you will see that your money has started folding.

Money is your so, risk is your
Below are the main 10 Reasons why you should Invest on ITC –
1. For Constant Dividend –
2. Large Cap Company –
3. Huge FMCG Products Portfolio –
4. Chain Of Luxury Hotels –
5. Leading Global Technology Services and Solutions Provider –
6. Minimizing Dependency on Tobacco Products–
7. Almost Risk Free –
8. Recommended By Many Professional Investor –
9. Company with No Red Flags –
10. Strong and Experienced Board Of Directors –
Lets talk about the company business –
ITC BUSINESS MODEL
ITC is one of India's foremost private sector companies and a diversified conglomerate with businesses spanning Fast Moving Consumer Goods, Hotels, Paperboards and Packaging, Agri Business and Information Technology. The Company is acknowledged as one of India's most valuable business corporations with a Gross sales value of ₹ 76,097.31 crores and Net Profit of ₹ 15,136.05 crores (as on 31.03.2020). ITC was ranked as India's most admired company, according to a survey conducted by Fortune India, in association with Hay Group.
Multiple Drivers of Growth
ITC is the country's leading FMCG marketer, the clear market leader in the Indian Paperboard and Packaging industry, a globally acknowledged pioneer in farmer empowerment through its wide-reaching Agri Business, a pre-eminent hotel chain in India that is a trailblazer in 'Responsible Luxury'. ITC's wholly-owned subsidiary, ITC Infotech, is a specialized global digital solutions provider.
Over the last decade, ITC's new Consumer Goods Businesses have established a vibrant portfolio of 25 world- class Indian brands that create and retain value in India. ITC's world class FMCG brands including Aashirvaad, Sunfeast, Yippee!, Bingo!, B Natural, ITC Master Chef, Fabelle, Sunbean, Fiama, Engage, Vivel, Savlon, Classmate, Paperkraft, Mangaldeep, Aim and others have garnered encouraging consumer franchise within a short span of time. While several of these brands are market leaders in their segments, others are making appreciable progress.
Leveraging Institutional Strengths
The competitiveness of ITC's diverse businesses rest on the strong foundations of institutional strengths derived from its deep consumer insights, cutting-edge Research & Development, differentiated product development capacity, brand-building capability, world-class manufacturing infrastructure, extensive rural linkages, efficient trade marketing and distribution network and dedicated human resources. ITC's ability to leverage internal synergies residing across its diverse businesses lends a unique source of competitive advantage to its products and services.
'Nation First: Sab Saath Badhein'
ITC's 'Nation First: Sab Saath Badhein' philosophy underlines its core belief in building a globally competitive and profitable Indian enterprise that makes an exemplary contribution to creating larger societal value. As a company deeply rooted in Indian soil, ITC is inspired by the opportunity to serve larger national priorities. A global exemplar in Sustainability, ITC is the only enterprise in the world of comparable dimensions to be carbon-positive, water-positive and solid waste recycling positive for over a decade now. ITC has created over 6 million sustainable livelihoods. Nearly 41% of the total energy consumed in ITC is from renewable sources. ITC's premium luxury hotels have the unique distinction of being LEED Platinum certified.
ITC's Well-being Out of Waste programme (WOW) that comprehensively addresses the problem of solid waste management, of which plastic waste is a significant component, provides an end-to-end sustainable and scalable solution that has reached out to over 1 crore citizens in the country.
Together with farmers and local communities, ITC has implemented largescale interventions in climate-smart and sustainable agriculture that make a meaningful contribution to the Hon'ble Prime Minister's vision of doubling farmer incomes. Towards this, ITC has launched an integrated programme titled 'Baareh Mahine Hariyali' (maximising farm utilisation over 12 months of the year) to give a new dimension to the complex task of multiplying farmer incomes. ITC is collaborating with NITI Aayog to progressively build capacity of 2 million farmers in 27 Aspirational Districts to help enhance rural incomes.
ITC is investing in India's future by building world-class consumer goods factories and iconic hospitality assets that will contribute to the country's competitive capacity. These investment projects underpin the Company's support to the Government's "Make in India" vision. [source]
---
Now, lets talk about what are the 10 Reasons to Invest on ITC one by one.
1. For Constant Dividend –
From 1991 to 2021, ITC returned nearly 20,000 crores as dividend to investors.
Wait recently someone twitted about ITC Dividend.

D.Muthukrishnan on Twitter: 05-Sep-2020 — Bought 1000 ITC shares in 2004. After split & bonus has become 45,000 shares now. Earns Rs.4.5 lakhs this year as dividends alone.
2. Large Cap Company –
If you're investing on large cap company that somehow means that you're lowering your risk of loosing money. Based on the recorded statements, the market capitalization of ITC LTD is about 2560 B. This is much higher than that of the Consumer Defensive sector and significantly higher than that of the Tobacco industry. The market capitalization for all India stocks is significantly lower than that of the firm.
3. Huge FMCG Products Portfolio –
The new FMCG businesses, nurtured over the last decade or so, have crafted a vibrant portfolio of
Some of ITC's brands that have gained significant market standing among consumers are Aashirvaad, Sunfeast, Bingo!, YiPPee!, Candyman, mint-o and Kitchens of India in the Branded Packaged Foods space; Essenza Di Wills, Fiama, Vivel and Superia in the Personal Care Products segment; Classmate and Paperkraft in Education & Stationery products; WLS in the Lifestyle Apparel business; Mangaldeep in Agarbattis as well as Aim in Matches.
4. Chain Of Luxury Hotels –
Launched in 1975, ITC Hotels, Indias surest chain of luxurious hotels, has grow to be synonymous with Indian hospitality. ITC Hotels pioneered the idea of Responsible Luxury withinside the hospitality industry, drawing at the strengths of ITC businesses exemplary sustainability practices. Responsible Luxury personifies an ethos that integrates world-elegance inexperienced practices with cutting-edge layout factors to supply the first-class of luxurious withinside the greenest feasible manner.
The Responsible Luxury dedication of ITC Hotels blends factors of nature to supply a completely unique cost proposition to guests, aware in their obligation to be planet positive. Today, those precise interventions have made ITC Hotels a trailblazer in inexperienced hoteliering with all its top class luxurious motels LEED (Leadership in Energy and Environmental Design) Platinum certified.
5. Leading Global Technology Services and Solutions Provider –
ITC Infotech is a main international generation offerings and answers provider, led with the aid of using Business and Technology Consulting. ITC Infotech offers commercial enterprise-pleasant answers to assist customers prevail and be future-ready, with the aid of using seamlessly bringing collectively virtual understanding, robust enterprise unique alliances and the precise capacity to leverage deep area understanding from ITC Group businesses. The agency offers generation answers and offerings to organisations throughout industries consisting of Banking & Financial Services, Healthcare, Manufacturing, Consumer Goods, Travel and Hospitality, thru a mixture of conventional and more recent commercial enterprise models, as a long-time period sustainable partner.
Offerings – Domain Led, Consulting Enabled
ITC Infotech specializes in growing deep and differentiated capabilities. Its steadfast awareness on turning in enduring cost to clients has fashioned the bedrock of the companys boom strategy. The agency has been a hit in accomplishing differentiation in area of interest regions and keeps to benefit aggressive gain to bolster its marketplace standing.
6. Minimizing Dependency on Tobacco Products–
ITC has converted itself from a main cigarette manufacturer, to an umbrella organization that gives a varied product blend to beautify its logo photograph and decrease dependency on tobacco- associated products. It has forayed into the hospitality carrier enterprise and has come to be a major participant withinside the inns section. Its role withinside the FMCG (rapid moving client goods) enterprise is likewise on a increase curve; specifically its confectionery and biscuits which might be slated to obtain the pinnacle ranks amongst its peers. It has made heavy investments to bolster its IT (statistics technology) section and to compete with the massive players like Infosys and Wipro. Although the ITC organization is advertising and marketing its photograph as a super company citizen and a employer that takes its social obligation seriously, it nevertheless earns 80% of sales from selling cigarettes and different tobacco- associated products. This case focuses on ITCs want to diversify its portfolio of product blend and the strategies followed with the aid of using ITC to prevail therein. It gives scope to talk about the destiny opportunities of strategic making plans with the aid of using the employer, so as to keep its main role withinside the Indian enterprise.
7. Almost Risk Free –
Why we are saying that ITC is Risk Free Investment, below are the main key point –
It has a good cash flow.
ITC is almost Debt Free.
Large Cap Company.
Strong and Experienced Board Of Directors.
Contentiously paying healthy Dividends.
8. Recommended By Many Professional Investor –
You can ask any professional or fund managers about investing on ITC. They'll always recommend you ITC for investment.
Below is the another example from great investment company –
The worldwide brokerage company CLSA sees ITCs FMCG commercial enterprise as its new cost driver, and estimates EBITDA margin for FMCG to develop at 30% CAGR for the subsequent 3 years.
9. Company with No Red Flags –
Company also maintaining clear balance sheet and sharing their proper vision and execution detail with investors. So, that's the main reason why this company has no Red Flags –
No Problems With Financial Statements of ITC.
No Corporate Red Flags.
No Economic Red Flags – Means FMCG is the future of ITC.
10. Strong and Experienced Board Of Directors –
Now this is most important point for investors. In real who are running the company, who are taking steps for the company that's definitely Board Of Directors. And that's why ITC is so trust able and risk free company.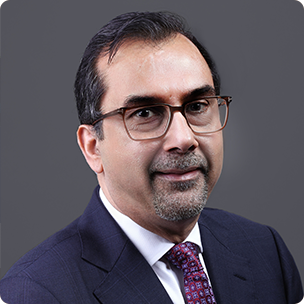 Sanjiv Puri
Chairman & Managing Director
Sanjiv Puri (58), is the Chairman & Managing Director of ITC effective May 13, 2019. He was appointed as a Wholetime Director on the Board of ITC with effect from December 6, 2015
Executive Directors
Nakul Anand
Executive Director
Nakul Anand (64), was appointed as a Wholetime Director on the Board of ITC effective January 3, 2011. In addition to overseeing the Hospitality, Travel & Tourism Businesses of ITC.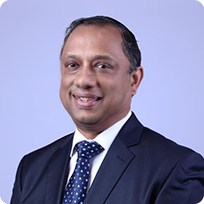 Sumant Bhargavan
Executive Director
Sumant Bhargavan (57), was appointed as a Wholetime Director on the Board of ITC effective November 16, 2018. He is responsible for overseeing the FMCG Businesses.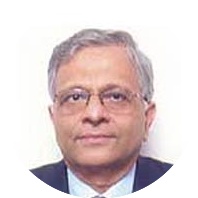 Rajiv Tandon
Executive Director
Rajiv Tandon (67), was appointed as a Wholetime Director on the Board of ITC effective January 22, 2016. He is responsible for Finance, Accounting, Internal Audit & IT Functions.
---
Below is the (somehow you can say ) real Analysis on ITC by YouTubers
---
That's all for guys or my dear Investor. If you love my work, you can support me so I can invest on ITC too..
Make a one-time donation
Make a monthly donation
Make a yearly donation
Choose an amount
Or enter a custom amount
₹
---
Your contribution is appreciated.
Your contribution is appreciated.
Your contribution is appreciated.
Donate
Donate monthly
Donate yearly
Re - Assigning | Everything |